The 5-Star Family Hotel in Großarl in Austria
A magical family holiday in the Familien Natur Resort Moar Gut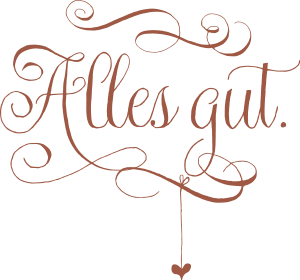 Hotel Moar Gut offers you a
noticeable "more"
in terms of service and hospitality. Our
rooms and prices
are perfectly suited to the
individual requirements
of your family.
Mum and Dad
can relax in our
spa and beauty
area ... while your
kids
will enjoy an unforgettable time on the Moar Gut farm or at the kid's wonderland. We invite you to spend a
summer holiday
and/or a
winter holiday
at our
magnificent
hotel in Großarl
.
... in the middle of the nature
The Family Nature Hotel Moar Gut is a lovely and luxury place for sophisticated families, which have a very sustained handling with the nature and the nature's resources.
That is the reason, why we decided to set up our hotel with furniture of natural and local materials.
We are also focused on seasonal, biological, local and carefully prepared dishes for our guests.

Take your time for a relaxing stay in the calm region of Großarl, while your children enjoy our offered activities like horse riding, baking, playing or just exploring the nature.
Loving luxury

for families
A family vacation in the 5-star Family Hotel Moar Gut in Großarl in Austria
A family vacation in Austria with that certain something.
You and your family members take center stage here with us. We make sure that every family member finds everything their heart desires – adults, babies, children and teens! Your family is our highest priority.
Your host family, the Kendlbachers, and the whole Moar Gut team, along with our diverse offers which make your vacation special, ensure that.
Baby hotel and more at Hotel Moar Gut in Austria

Baby Hotel
Your offspring is in the best hands during your family vacation in our baby-friendly hotel:
All-day baby care
Family suites suitable for babies
HIPP care sets and baby buffet

Children's Hotel
Year-round adventure, fun and games in the Children's Hotel Moar Gut – indoors and outdoors:
Children's play house with slide
Cinema & theater shows
Varying children's program

Teen hotel
An age-appropriate program and varying activities for teens ensure a cool family vacation:
Action & fun
Party & chilling
Summer & winter programs

Petting zoo & farm
The Farm Hotel Moar Gut in Großarl offers perfect vacations on a farm in Austria including:
Petting zoo
Adopt and animal program
Riding stable with Icelandic horses
Organic mountain farm
The farm & its animals
Active Vacation

for families
An Active Holiday in the Großarl Valley in Austria with mountains, skis and horses
Nature and exercise are essential parts of our philosophy at the Family Hotel Moar Gut in Großarl.
We consider our region and the health of body and soul to be an inseparable connection. That's why, depending on the season we offer an exciting outdoor program on skis, horses, bikes and more in our children's hotel in Austria.
But there's more: you can find the opportunity to get active in our bright fitness studio and in the panorama pool. So you can enjoy yoga or your daily workout no matter what the weather is.
Highlights for your active family holiday in the Großarl Valley in Austria
Wellness & Spa

for relaxing
A spa vacation of the highest quality in Austria for families
Snow White or Rose Red – The power of change in our spa hotel Moar Gut for families.
In our Family Hotel Moar Gut in Austria you will find precious moments just for you that are often missing in everyday life.
Our spa area places a priority on nature and sustainability. Here at the Family Hotel Moar Gut, we take a holistic approach. And not only with regard to your body but also with regard to your family.
Highlights in our Spa Hotel in the Großarl Valley in Austria

Water worlds
Wonderful water highlights in our family spa hotel, fed from our very own spring:
indoor panorama pool
children's pool for the little one
organic swimming lake

Worlds of warmth
Sweat and melt away: In our saunas and warm baths you can get your circulation moving again.
Herbal & alpine sauna
steam baths
"Brechlbad" sauna
Beauty & Massages
A timeout in our Spa Hotel means easing tension in your body and doing something good for yourself. Awaiting you at the Hotel Moar Gut:
beauty treatments
cosmetic programs
pampering massages

Spa for Kids & Teens
Even your younger family members can look forward to our age-appropriate spa treatments and massages:
girl's packages
boy's packages
baby wellness
Select offers for your vacation in the Family Hotel Moar Gut in Austria