Angling and Fly Fishing in Austria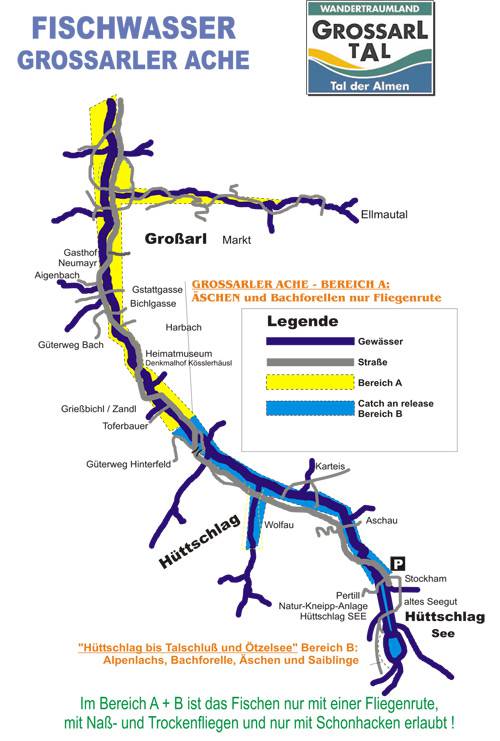 Discover a true paradise for sport and recreation anglers – the Großarler Acheriver offers:

local fish such as river trout, char and grayling
crystal clear mountain water from the Schrödertal valley
quiet stream passages
rapids
cliff undercutting and gravel bars.

 
 
Unique in the Salzburg region
In the Ötzlsee lake
at the end of the Großarl valley
you might spot a silver shining
alpine salmon
(up to 1.20 m long). This type of fish is very rare and for 10 years has been something
very special in the region
.
By the way: in the
MOAR-GUT catalogue
you will find
even more activities for families
!