Your Vacation with Baby in the Moar Gut.
Our Baby World
The first vacation with your baby.
When a baby arrives, a new phase of life begins for young families. This little being determines the entire daytime (and nighttime) routine in the first months.
We help you during your stay at the Moar Gut and provide you with the necessary, high-quality baby equipment and also offer childcare, baby swimming courses and much more.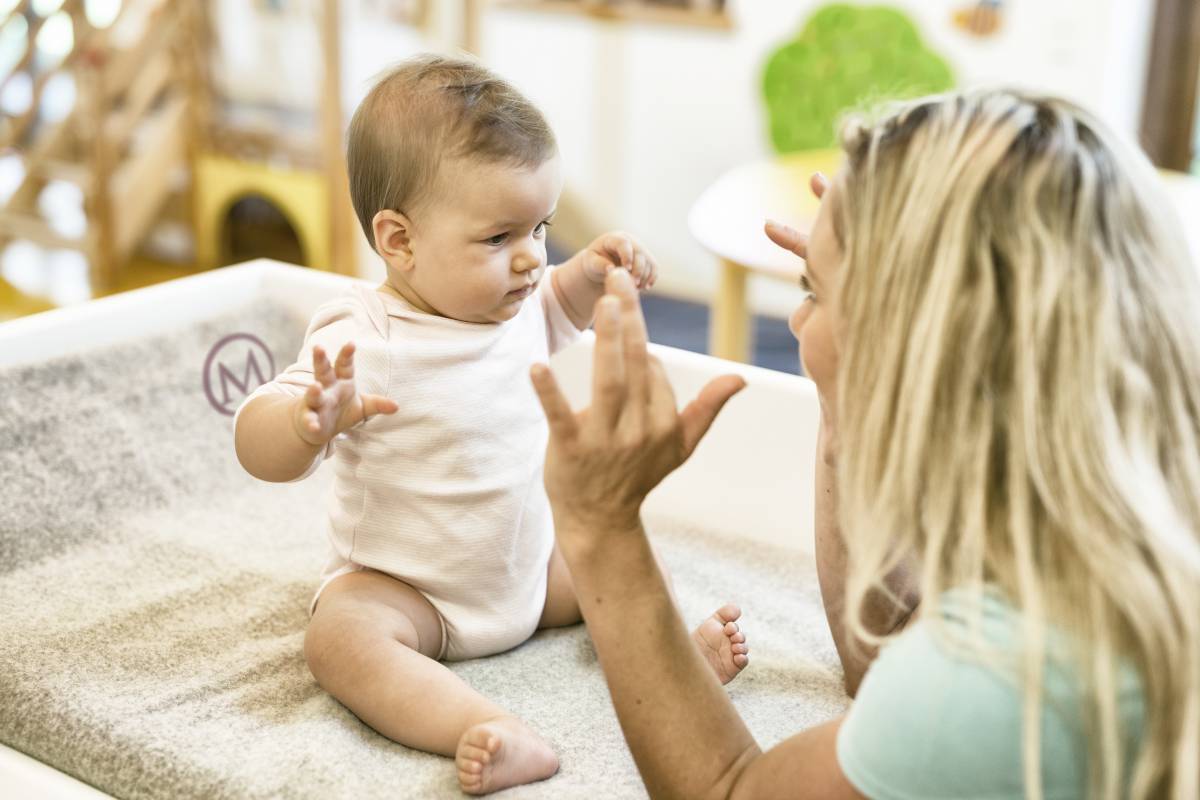 Childcare.
We have special rooms and facilities in which trained professionals care for babies from one to 30 months.
Your little ones are looked after like a small treasure daily from 9am to 9pm, 7 days per week.
We can also organize a babysitter upon request if you need childcare at other times. Use this time to recharge your energy reserves for you and your family.
Facilities & Cuisine
Of course we can also provide you with baby carriers, highchairs and baby carriages.
You will also find a crib, a changing mat, a diaper pail and a children's toilet seat in all of our rooms.
Hipp care sets are also available to ensure the wellbeing of your baby.
One very special highlight is our Hipp baby buffet with delicious organic baby food, children's dishes and silverware. And to make sure you can spend some relaxing hours together or alone, we have a baby monitoring system installed in every room.
Electrical sockets are also no danger here: the Moar Gut has equipped all sockets with protective covers.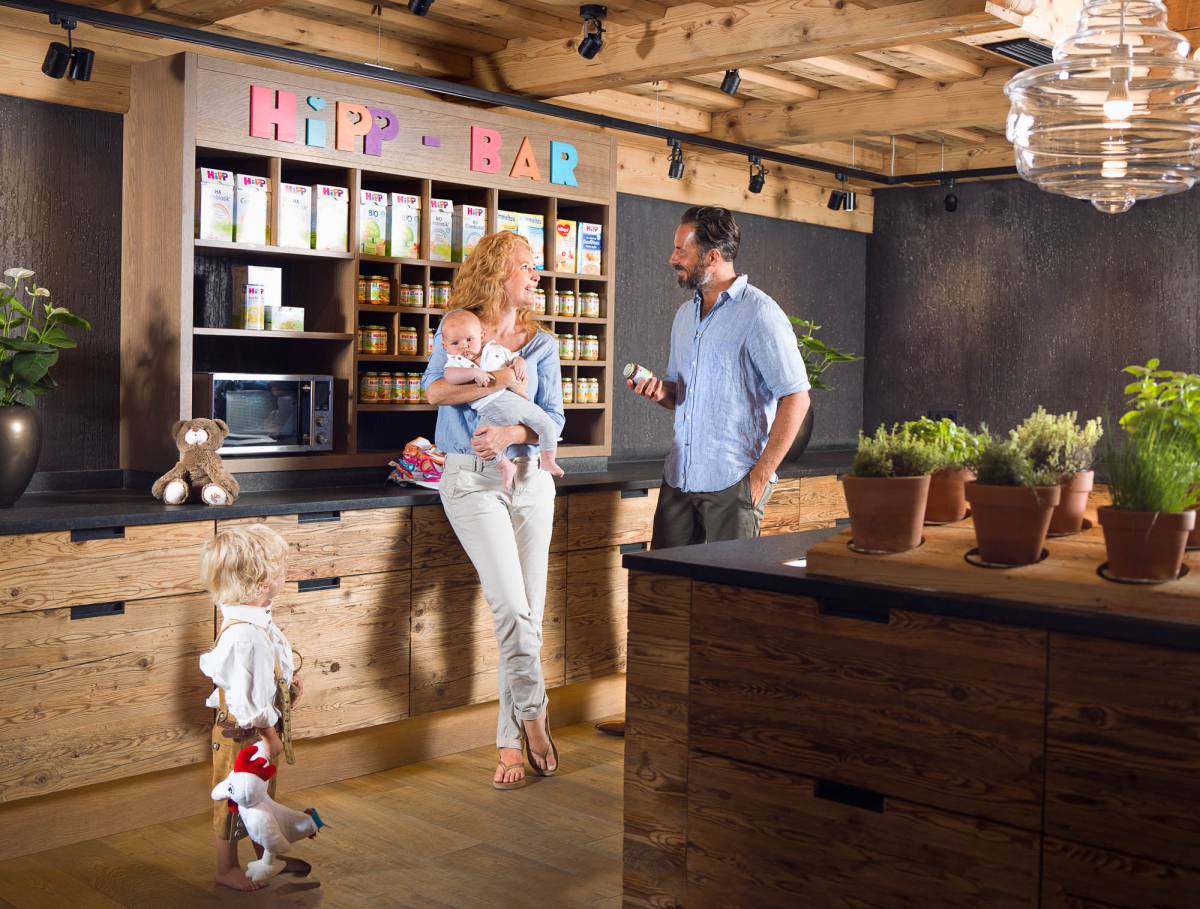 Our Family Offers for your Vacation with Baby
Enjoy relaxing hours in our baby hotel while your little one is being lovingly cared for.